BLACK REPERTOIRE AGAINST 1. E4 - Marshall Attack - Jan Gustaffson - VOLUME 1
Product Code: WIN0211CB
Description
The Marshall Attack is one of the most dynamic replies Black has at his disposal against 1.e4. At the cost of a pawn, Black takes over the initiative from the get - go and goes after the white king. Wrongly considered to be mainly a drawing weapon by some, this DVD offers many new ideas for Black, showing how to keep the queens on the board and to play for a win in almost all cases.
Voume #1 of the complete repertoire against 1.e4. this instructional DVD discusses all of white options after 1.e4 e5 2.Nf3 Nc6 3.Bb5 a6 4.Ba4 Nf6 5.0-0 Be7 6.Re1 b5 7.Bb3 0-0. In 17 chapters, all the subtleties of the Marshall and Anti-Marshall will be revealed.
Video running time: 3 hours 45 min.
The author is grandmaster Jan Gustafsson. Rated 2646, Jan is one of the leading German players and one of the world's biggest Marshall specialists. More about Jan can be found on www.jan-gustafsson.de.
System requirements: Pentium-Processor at 300 Mhz or higher, 64 MB RAM, Windows XP, Windows Vista, DVD drive, mouse, soundcard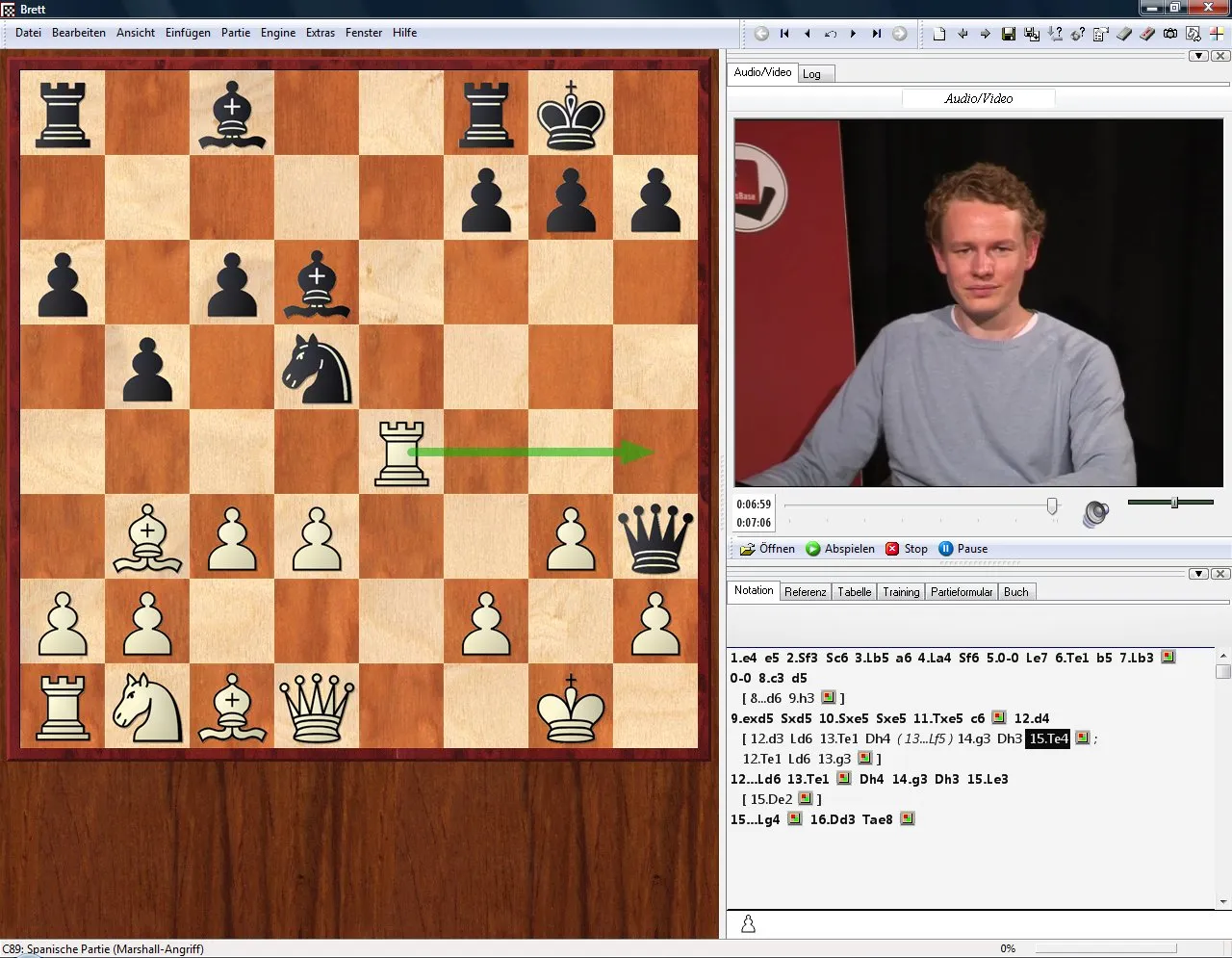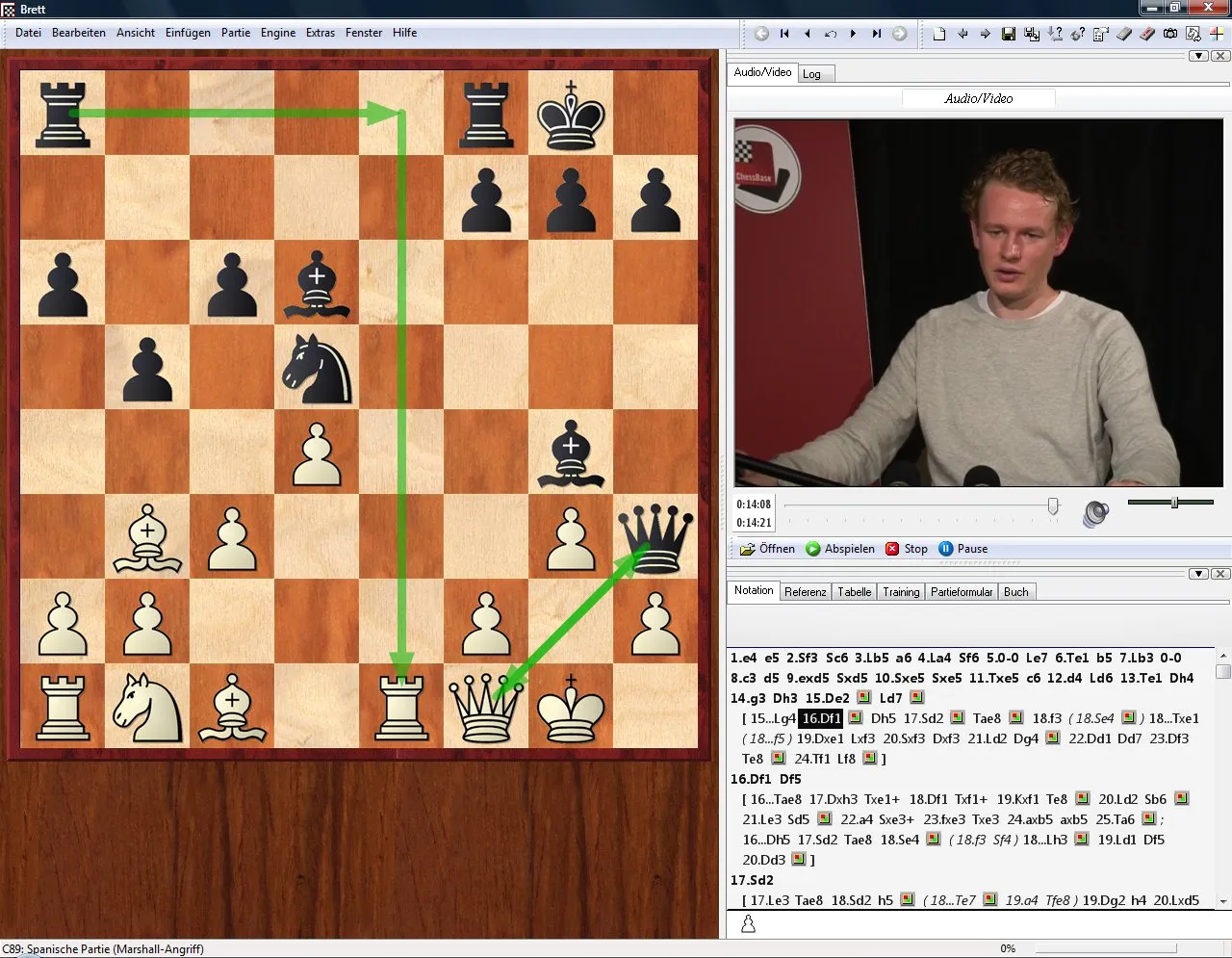 Returns & Exchanges
Computer Software and DVDs that come on Physical Media (such as CD-ROMs and DVD-ROMS) can only be returned or exchanged if the product is in its original, shrinkwrapped packaging and has not been installed or used in any way. Once you open the packaging of a Computer Software or DVD title, it can only be exchanged for a new copy of the same title and only if the original media is defective. There are NO exceptions to this rule.

Requires Windows
Pentium III 1 GHz, 2 GB RAM, Windows (Supports XP (Service pack 3), Windows 7, Windows 8, Windows 10), DirectX9, 256 MB graphics card, DVD-ROM drive, Windows Media Player 9 and Internet access for program activation.
Media Mail Eligible
Media Mail® shipping from the US Postal Service is the cost-effective way to ship Books, Software and DVDs. With shipping rates starting at only $5.00, it's the most affordable shipping method available.

Sample Video