Description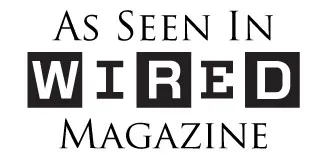 The House of Staunton is proud to offer another masterpiece - Camaratta Signature Series Cooke Luxury Chess Set! Combining the Staunton perfection of the Cooke set with the Maestro's Knight design from the Craftsman set, these Chessmen showcase the Maestro's passion for Greek architecture, as well as the highest standard of the Staunton pattern.
The Cooke design is a perfect reproduction of the original Staunton-pattern chessmen, the standard by which every tournament Chess set has been designed.
Frank Camaratta, the Maestro, has been involved in the World of Chess for over 60 years. Initially a player, having achieved the rank of International Master, Frank broadened his horizons, involving himself in chess promotion & governance, chess collecting and chess design research. He also has produced several chess-related patents, the most significant of which is Time Delay. Frank is today considered the foremost authority of Jaques and other Staunton and pre-Staunton chessmen, having written numerous articles on the subject.
Mr. Camaratta founded The House of Staunton in 1990, primarily collecting and dealing in antique chess equipment. It was during that period that inspiration struck to instill Old world craftsmanship and pride into present-day chessmen. In pursuit of that goal, Frank retired from his position as an Engineering Director on the Space Shuttle Program in 1998 to devote full time to making his vision a reality, which he did after spending years of research and study in to Staunton and pre-Staunton designs. The House of Staunton has emerged as the World's leading producer of Pre-Staunton and Staunton chessmen, as well as numerous artistically-inspired sets, which are unmatched in design, accuracy and craftsmanship.
Layaway Available
We're proud to offer our new Layaway program!
With Layaway, purchasing from us has never been easier or more affordable. It allows you to purchase selected House of Staunton products by making payments over time.
Simply choose the items that you wish to purchase and how many months you wish to make the payments over.We'll automatically charge your debit/credit card each month. Once you've paid for the item/s in full, they'll be sent to you. It's that simple!
Limited Warranty
The House of Staunton warranties this item to be free from manufacturing defect for a period of one year from the date of purchase.
Please click here to download a copy of our warranty and guide to caring for your House of Staunton Chess Pieces.
Included with Purchase
Certificate of Authenticity
Engraved Registered Plaque
Individual Production Number
Product Details
Additional Information
| | |
| --- | --- |
| Google | Yes |
| Chess Board Included? | The Chess Board featured is for photographic purposes only and must be purchased separately |
| Manufacturer | The House of Staunton |
| Fitted Coffer Compatible? | Too Small for Coffer |
| King Height | 3.625'' inch / 9.21 cm |
| King Base Diameter | 1.75'' inch / 4.44 cm |
| Recommended Chess Board Size | 2.25" inch / 5.7 cm |
| Basepad Material | The Kings Feature English Leather Embossed with Frank Camaratta Signature™ |
| Median Set Weight | 56 ounces (1.58 kg) |
| Total Number of Pieces | 34 Chess Pieces, including 2 Additional Queens (for Pawn Promotion) |