Candidates' Tournament Contenders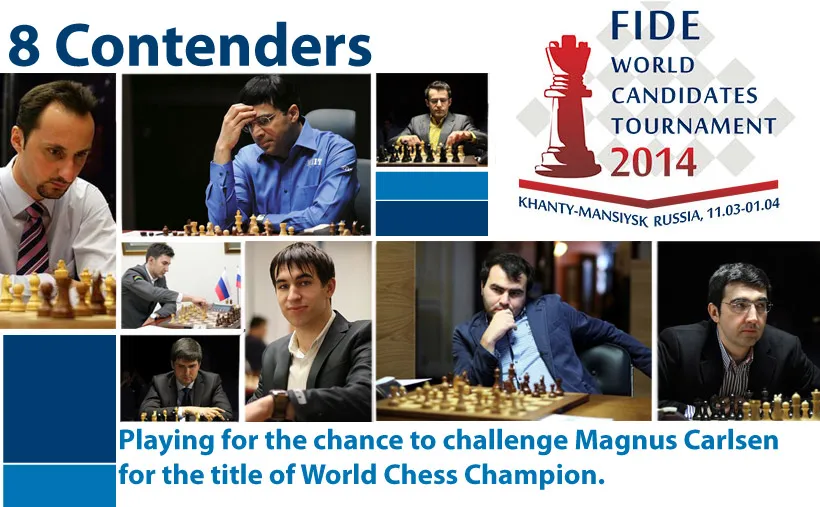 Eight players fighting for the top spot-the chance to compete against Magnus Carlsen for the title of World Chess Champion!
With players including former World Chess Champion Viswanathan Anand to qualifiers including Levon Aronian and Veselin Topalov, there's going to be plenty of action as the Candidates' Tournament unfolds!
Celebrate the FIDE World Candidates Tournament by reading up on the contenders-and SAVE an additional 10% on products by and about them!