SHOPWORN - The Four Knights Game
A New Adventure in an Old Chess Opening
Product Code: SWB0108NIC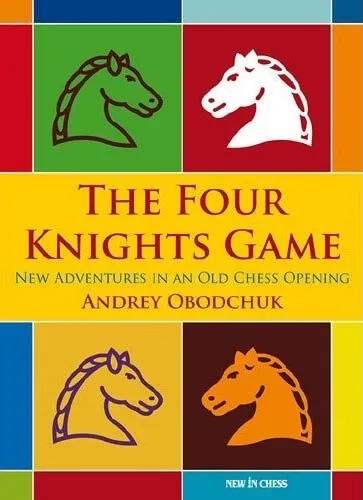 Description
Book Description
The Four Knights variation is one of the oldest chess openings, dating back to the 16th century. In recent years it has been injected with numerous fresh ideas and has shaken off the reputation of being a peaceful choice. White has quite a few ways to create tension and play for the attack.
Russian International Master Andrey Obodchuk has written a repertoire book for white players based on the Spanish Four Knights variation. He covers a range positional themes as well as amazing, sharp adventures, and creates an easy-to-handle toolbox for amateur chess players of intermediate level. Players of the white pieces will discover how to build on the strong points of their position, while black players will learn how to defend.
As a special extra there is an additional chapter on the Belgrade Gambit, another variation of the Four Knights Game, containing some fantastic lines, ideal for uncompromising players.
Returns & Exchanges
We can not accept return or exchange requests for shopworn book sales. Because we are offering these current books at an incredible discount due to shopworn imperfections, which may include bent corners and edge smudges, all shopworn book sales are final.
Media Mail Eligible
Media Mail® shipping from the US Postal Service is the cost-effective way to ship Books, Software and DVDs. With shipping rates starting at only $5.00, it's the most affordable shipping method available.