Attack with the Modern Italian - Nigel Davies
Product Code: WIN0209CB
Description
In recent years the Italian Game has undergone a renaissance, transforming it from the Cinderella of 1.e4 openings into a major system which offers excellent chances for White to gain the advantage.
Accordingly it has found favour with some of the World`s top players including Garry Kasparov, Vladimir Kramnik, Sergei Tiviakov, Viktor Bologan, Sergei Movsesian, Michael Adams and Boris Gelfand. Unlike the Ruy Lopez, which features many sharp theoretical variations, the emphasis in the Italian Game is on knowing where the pieces belong and understanding key plans and ideas. This makes it highly suitable for players who do not have the time to engage in ongoing maintenance of their opening systems. On this DVD Davies examines the modern treatment of the Italian with 1.e4 e5 2.Nf3 Nc6 3.Bc4 followed by 4.d3 and then usually c3. He also places the onus on attacking lines for White, often featuring him castling queenside and then charging up the kingside. Not only do such variations score heavily in club chess, they are also a lot of fun to play!
Video running time: 4 hours
Nigel Davies has been an International Grandmaster since 1993 and is a former British Open Quickplay and U21 Champion. Besides his playing accomplishments he is an experienced chess coach with an ability to explain chess ideas players of any level. He is an acknowledged expert on 1.g3 having played it on numerous occasions in his own games
System requirements: Pentium-Processor at 300 Mhz or higher, 64 MB RAM, Windows XP, Windows Vista, DVD drive, mouse, soundcard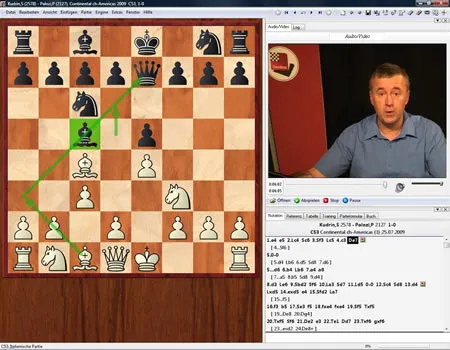 Returns & Exchanges
Computer Software and DVDs that come on Physical Media (such as CD-ROMs and DVD-ROMS) can only be returned or exchanged if the product is in its original, shrinkwrapped packaging and has not been installed or used in any way. Once you open the packaging of a Computer Software or DVD title, it can only be exchanged for a new copy of the same title and only if the original media is defective. There are NO exceptions to this rule.

Requires Windows
Pentium III 1 GHz, 2 GB RAM, Windows (Supports XP (Service pack 3), Windows 7, Windows 8, Windows 10), DirectX9, 256 MB graphics card, DVD-ROM drive, Windows Media Player 9 and Internet access for program activation.
Media Mail Eligible
Media Mail® shipping from the US Postal Service is the cost-effective way to ship Books, Software and DVDs. With shipping rates starting at only $5.00, it's the most affordable shipping method available.