Power of Planning - Adrian Mikhalchishin
Product Code: WIN0235CB
Description
Planning is the most difficult part of the game of chess. It is everywhere - we use it from the opening to the ending. A plan is based on evaluation and that evaluation is based on the different static and dynamic elements of the position. But what the chess books don't describe is the direction of the plan. The aim of every plan is the exploitation of weakness! So, spot the weakness, fix it and then just attack it. There are different kinds of plans - typical plans, based on the structures and analogical plans, based on similar constellations of the pieces on the board. The subject is really big, but the author wanted to show examples of how to construct plans in positions with pawn majorities on the flanks and to teach you how to exploit this element properly.

Video running time: 3 hrs 19 min.


Adrian Mikhalchishin, a Grandmaster since 1978, is currently among the top 5 world trainers and the Chairman of the FIDE Trainers' Commission. He trained the team of USSR in 1980's, national teams of Slovenia, Poland and the Netherlands, and was the trainer of Anatoly Karpov (1980-1986), trained Zsuzsa Polgar, Alexander Beliavsky, Maja Chiburdanidze, Arkadij Naiditsch and Vassily Ivanchuk
System requirements: Pentium-Processor at 300 Mhz or higher, 64 MB RAM,Windows XP, Windows Vista, DVD drive, mouse, soundcard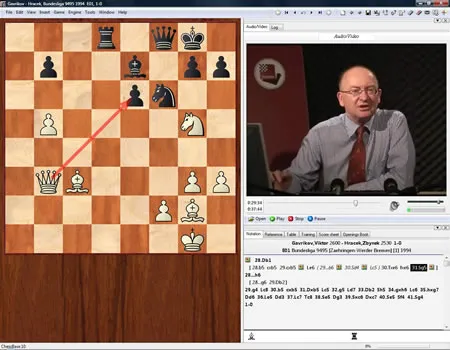 Returns & Exchanges
Computer Software and DVDs that come on Physical Media (such as CD-ROMs and DVD-ROMS) can only be returned or exchanged if the product is in its original, shrinkwrapped packaging and has not been installed or used in any way. Once you open the packaging of a Computer Software or DVD title, it can only be exchanged for a new copy of the same title and only if the original media is defective. There are NO exceptions to this rule.

Requires Windows
Pentium III 1 GHz, 2 GB RAM, Windows (Supports XP (Service pack 3), Windows 7, Windows 8, Windows 10), DirectX9, 256 MB graphics card, DVD-ROM drive, Windows Media Player 9 and Internet access for program activation.
Media Mail Eligible
Media Mail® shipping from the US Postal Service is the cost-effective way to ship Books, Software and DVDs. With shipping rates starting at only $5.00, it's the most affordable shipping method available.