Master Method Series #10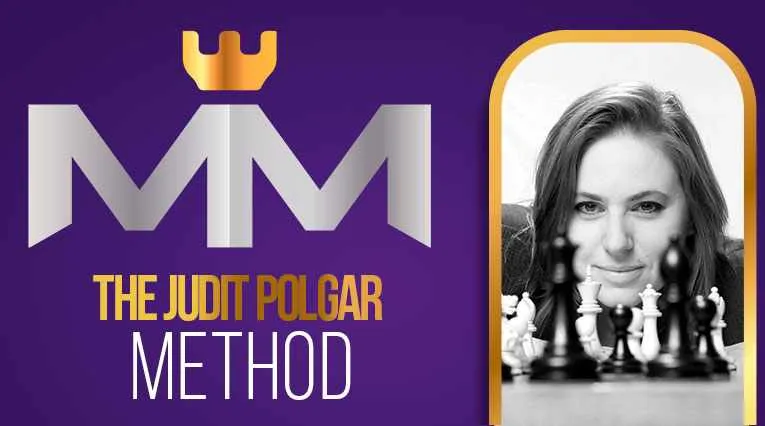 Sicilian Defense Mastery , The Judit Polgar Method is a new 15 hour course by Judit Polgar, her first video course ever. In this course Judit will transform you into a Sicilian Defense master player whether you're playing with the white or black pieces. She'll go over all her master pieces including some beautiful games against Kasparov.


Discover the secrets of the Sicilian Defense directly from one of the opening's greatest experts, the strongest woman ever to have played chess, Judit Polgar.


In this 15 hour course, Judit reveals everything she learned from an entire career spent playing both sides of the Sicilian.


Every chapter covers a different theme, each one illustrated with fantastic, instructive games from the likes of Tal and Fischer. How to handle the hole on d5; when to play the e5 advance and how to create winning chances with spectacular sacrifices.


On top of that, Judit analyzes her games against her biggest rivals, including Kasparov, Anand, Topalov and Ivanchuk.


Secrets of the Sicilian teaches chess, not opening theory, and is a fascinating insight into the world of top level chess.


This is Judit's only video course and includes over 15 hours of material, puzzles, a course summary, the PGN containing over 50 games and the video of a Q&A session with Judit.


Summary:


My battles against Kasparov



Linares 1994 and Wijk aan Zee 2000
Kasparov-J.Polgar, Linares 2001
Polgar-Kasparov, Linares 2001



The hole on d5



Fischer-Reshevsky, 1962
Beliavsky-Marin, 1987
Karpov-Mecking, 1972
Polgar-Edouard, 2011
Smyslov-Portisch, 1971
Tal-Najdorf, 1961
Karpov-Polugaevsky, 1974
Illescas Cordoba-J.Polgar, 1990
Polgar-Sax, 1990



Sacrifices on d5



Polgar-NN, 1986
Nunn-Marin, 1987
Ostapenko-Yartsev, 1969
Kupreichik-Neto, 1989
Kupreichik-Tal, 1970
Fischer-Rubinetti, 1970
Stein-Tal, 1961
Polgar-Anand, 2003



Sacrifices on e6



Polgar-Ree, 1989
Velimirovic-Suba, 1987
Vladimirov-Epishin, 1987
Shirov-J.Polgar, 1996
Spassky-Polugaevsky, 1958
Alekhine-Saemisch, 1923



My best games in the Sicilian



Polgar-Topalov, 2006
Polgar-Kasimdzhanov, 2005
Polgar-Anand, 1999



The exchange sacrifice



Troianesecu-Petrosian, 1953
Dunaev-Petrosian, 1948
Jansa-Polugaevsky, 1980
Szabo-Petrosian



Sacrifices on f5



Velimirovic-Sofreski, 1965
Tabban-Boursies, 1970s
Nisipeanu-Kozul, 2016



The importance of the d5 square



Polgar-Anand, 1998
Sigurjonsson-Portisch, 1978
Karpov-Kasparov, 1985
Volokitin-Zhigalko, 2015



When the King is in the center



Tal-Larsen, 1979
Ravinsky-Panov, 1943
Romero Barreto-Jianu, 2016
Polgar-Fressinet, 2000
Milos-J.Polgar, 1996
Xie Jun-J.Polgar, 1988



The e5 advance



Polgar-Hulak, 1989
Polgar-Gutman, 1987
Tal-Ftacnik, 1985
Polgar-Ivanchuk, 1995



Breaking the central tension



Short-J.Polgar, 1994
Sutovsky-Kasparov, 1998
Karpov-Spassky, 1974



Memorable games vs. top players



Polgar-Gelfand, 1996
Polgar-Polugaevsky, 1991
Polgar-Ivanchuk, 1996
Shirov-J.Polgar