LEMOS DEEP DIVE – VOL02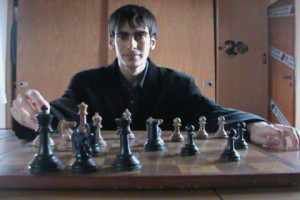 Reap the rewards that come with having a powerful, flexible opening system you can play against nearly anything Black responds with: the London System.


In this 9 hour Deep Dive course, GM Damian Lemos reveals everything you need to know to gain space, control the game and start your devastating attack. Black only has a few sensible ways to respond to this system and Damian gives you clear strategies for beating all of them!


This is the perfect opening for players who prefer to understand ideas rather than memorize endless variations. GM Lemos explains the logic behind everything White is trying to achieve and illustrates each plan with superb, memorable games by players like Magnus Carlsen, Vladimir Kramnik and Alexander Grischuk.


If you want an opening system to call your own, one which you can force your opponents into and then outplay them with your expertise, master the London System with GM Lemos' Deep Dive course!


CHAPTER OUTLINE
Ideas behind the London System: Kamsky-Steingrimsson
6…Bd6 variation: Grischuk-Wang Hao
Symmetrical variation: Carlsen-Giri
Slaying the Slav setup: Grischuk-Bartel
Queenside control: Kramnik-Dubov
Beating the …g6 systems: Grachev-Kyc
Punishing the …c5 break: Torre-Srivachirawat
Taking down targets: Prie-Martin Alvarez
Reducing Black's counterplay: Sandipan-Arun Prasad
Dealing with …Qb6: Ni-Igonin
Early Queen exchange: Kamsky-Tokarev and Grachev-Ivanov
Tricky ideas: Miles-Minasian
Instructive miniatures: Berkes-Czebe and Sedlak-Hobber
Powerful attacks: Chernyshov-Gayer and Chernyshov-Seres