The Strong Stonewall Dutch Defense Chess Opening
The Strong Stonewall Dutch Defense Chess Opening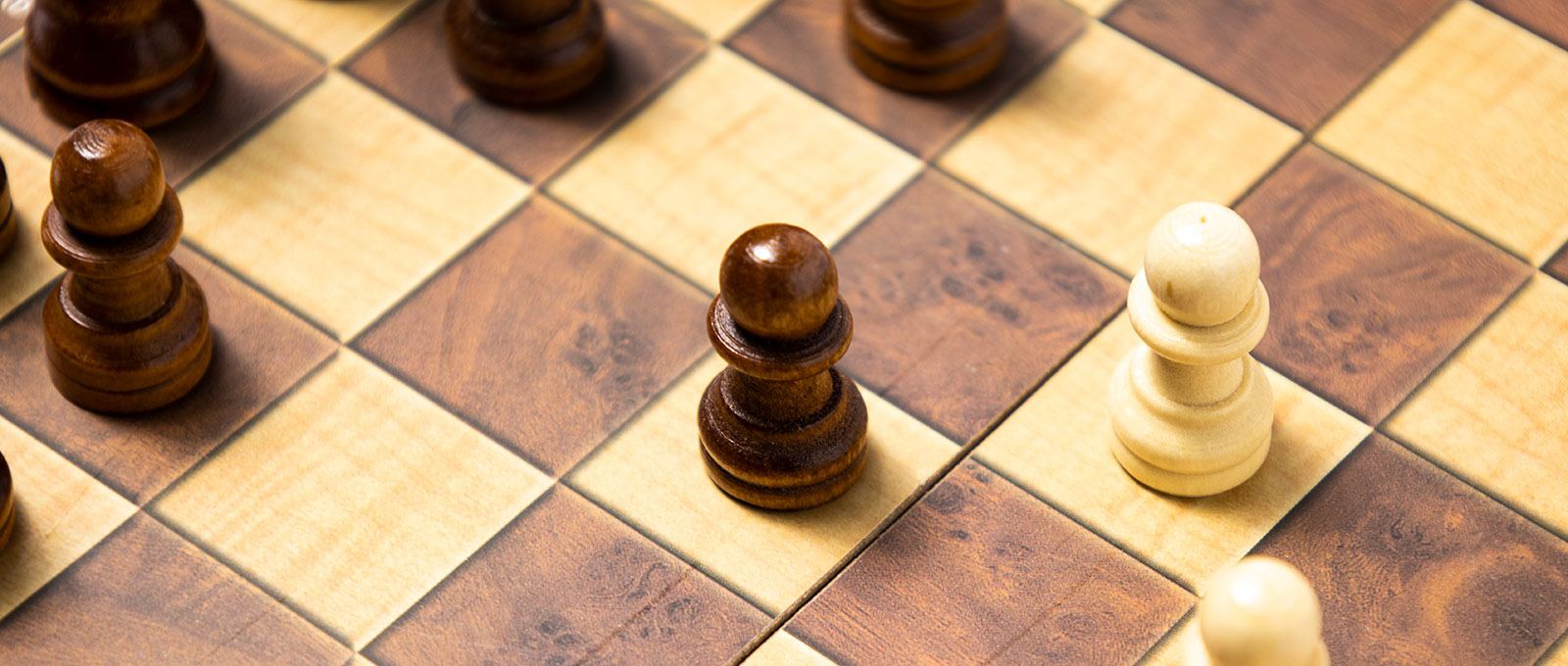 Safety first does not mean safety always, and the Stonewall Dutch Defense in chess lends itself to excellent attacking play. The Dutch Defense in chess immediately seeks to create an unbalanced position that leads to dynamic play.
The Stonewall Dutch Defense first secures the center before launching a kingside attack. While there are chances for white to create play on the queenside, black is attacking the white king.
There is no doubt that playing for checkmate is more powerful than playing to win a pawn or two.
When you choose the Stonewall Dutch Defense chess opening against 1.d4, you can look forward to exciting play arising from a solid foundation in the center.
Three Model Games for Black
Our first game in the Stonewall Dutch Defense chess opening shows the attacking potential of this defense. You don't always have to wait until later in the game to launch an attack.
Grunfeld resigned after only thirteen moves!
Ernst Gruenfeld - Carlos Torre Repetto, 1925.05.06, Baden-Baden Round 16, Baden-Baden GER
This game shows a typical attacking plan for black in many variations of the Dutch Defense in chess. Bondarevsky secures the win with an excellent queen sacrifice that leads to checkmate.
Alexander Kotov - Igor Bondarevsky, 1936, 0-1, All-Union 1st Category, Leningrad URS
Even today, strong players play the Dutch Defense in chess games. In the next game, Ilya Smirin was rated 2676.
Georg Froewis - Ilya Yulyevich Smirin, 2017.05.30, 0-1, European Individual Chess Championship Round 1.23, Minsk BLR
Stonewall Dutch Defense Chess Opening Ideas
The stonewall variation of the Dutch Defense in chess gets its name from the characteristic pawn formation chosen by black. The pawns are placed on f5, e6, d5, and c6, as shown below.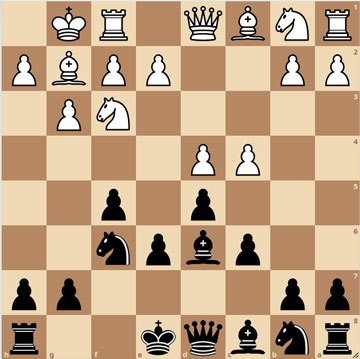 The pawns are f5 and d5 work with the knight on f6 to prevent the freeing e4 pawn advance. These pawns are supported by others on e6 and c6.
This solid position comes at a price, and the cost is accepting a bad bishop on c8. The pawns on b7, c6, d5, e6, and f5 are all on light squares and block the black light-squared bishop. One possible way to activate the bishop is in French Defense style with …Bd7-e8-g6 or h5.
There is no rush to develop the bishop on c8. A bishop can control several squares from its starting position, so it is better to develop knights before bishops.
In some positions, the bishop might go to g4 and in others to h3, where it attacks the excellent defender on g2.
A common attacking plan by black is …Qe8-h5 supported by a rook swing with …Rf6-h6. Other good squares for the queen are e7 and f7.
Do not be afraid to sacrifice the f-pawn to open lines against the white king!
The bishops might appear far from White's kingside, but they are long-range pieces, and if you can play …e5 and …f4, your pieces will suddenly become extremely dangerous.
Stonewall Dutch Defense Chess Opening With 7.b3
1.d4 f5 2.Nf3 Nf6 3.g3 e6 4.Bg2 d5 5.0-0 Bd6 6.c4 c6 7.b3 Qe7
The idea behind 7.a3 is to exchange bishops with Ba3. Although Ba3 cannot be prevented, Black can force White to lose more time after 7.Qe7.
Now the a3 square is attacked twice by Black and only defended once by White with the knight on b1. In order to go through with the plan, White must lose a tempo and play Bb2, Qc1, and only then Ba3.
8.Bb2 0-0 9.Qc1 Bd7 10.Ba3 Be8 11.Bxd6 Qxd6 12.Na3 Bh5
Both sides have carried out their plans successfully, with White having exchanged dark-squared bishops and Black in position to get rid of his bad bishop with …Bxf3. Black's attacking chances are not reduced by these exchanges.
Hikaru Nakamura, playing white, was able to simplify into a queen and rook ending, but his opponent was able to generate a winning attack despite the limited pieces remaining.
Nakamura, Hikaru - Hillarp Persson, Tiger, 2004.03.16, 0-1, Reykjavik op 21st Round 9, Reykjavik
White Tries 7.b3 With 8.Ne5
This is regarded as White's best try to obtain an advantage in the Stonewall Dutch Defense chess opening. White seeks to take advantage of the weak e5 square to establish a knight in the opponent's half of the board.
This move keeps the option of playing Ba3 later, and it is vital to know your theory in this line when playing the Stonewall variation of the Dutch Defense.
1.d4 f5 2.Nf3 Nf6 3.g3 e6 4.Bg2 d5 5.0-0 Bd6 6.c4 c6 7.b3 Qe7 8.Ne5
Now play usually continues with 8…0-0 9.Bb2 b6 10.cxd5 exd5 11.Qc2 Bxe5 12.dxe5 Ne4
The critical move you must know how to meet is 13.Ba3. The drawback of 11….Bxe5 is that it weakens Black's control of the f8-a3 diagonal.
Tempting as it is to offer the exchange sacrifice with 13…Qxe5, there is no way to get adequate compensation in return. However, 13…c5 gets Black's queenside pawn majority moving.
When attacked by f3, the knight on e4 can return to a perfect central square with …Ng5-e6.
Look at how Mikhail Ulibin, a strong 2500-rated player, played this position.
Alje Hovenga - Mikhail Vitalyevich Ulibin, 2009.10.18, 0-1, 13th Unive Tournament (Open) Round 3, Hoogeveen NED
White Plays 7.Nc3 or 7.Qc2
White can play either 7.Qc2 or 7.Nc3, but these usually transpose, which reduces the amount of opening theory you need to study. Until recently, 7.Nc3 was considered inaccurate because the knight cannot reach e5 from c3 as easily as from d2.
1.d4 f5 2.Nf3 Nf6 3.g3 e6 4.Bg2 d5 5.0-0 Bd6 6.c4 c6 7.Nc3
7…0-0 8.b3 Qe7 9.Na4 b6 10.Nb2 Ba6 11.Qc2 Nbd7 12.Nd3 Rac8
The maneuver with Na4-b2-d3 is an attempt to justify 7.Nc3, but it is a time-consuming maneuver and gives black easy equality. That being said, there is a complex middlegame ahead where both sides have every opportunity to play for a win.
Apart from the Bd7-e8-h5 maneuver, a common way to develop the light-squared bishop is on b7 or a6. On b7, the bishop supports the center, while on a6, it places pressure on the f1 rook and c4 and e4 pawns.
Jussupow, Artur - Salov, Valery, 1991, 0-1, Paris Immopar rapid Round 1, Paris FRA
1.d4 f5 2.Nf3 Nf6 3.g3 e6 4.Bg2 d5 5.0-0 Bd6 6.c4 c6 7.Qc2
8.Nc3 Ne4 9.Ne1 Nd7 10.Nd3 Qf6 11.f3 dxc4 12.Nf4 Nxc3 13.Qxc3 c5
Black is opening areas of play all across the board. Thanks to f3, the bishop on g2 is not putting as much pressure on Black's queenside as it might.
Galina Strutinskaya made excellent use of the potential in the black position and won her game in only 28 moves!
Sandugach Shaydullina - Galina N Strutinskaya, 2003.05.22, 0-1, Russian Championship (Women), Round 5, Elista RUS
The Stonewall Dutch Defense 7.Bf4 Variation
The development of the bishop to f4 convinced many players they were better off placing the bishop on e7 instead of d6. There is no reason to avoid this tactical battle, and Bd6 remains a perfectly playable move.
The Dutch Defense in chess is a fighting defense and fleeing from a fight makes no sense.
Yes, exchanging on f4 allows White to bring a pawn to f4 and increase control of e5, but e5 was a weak square before the exchange. Another thing to remember is that only one piece can occupy a square.
1.d4 f5 2.Nf3 Nf6 3.g3 e6 4.Bg2 d5 5.0-0 Bd6 6.c4 c6 7.Bf4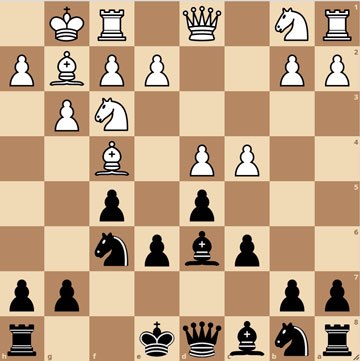 7...Bxf4 8.gxf4 0-0 9.e3 Nbd7 10.Nbd2 Ne4 11.Nxe4 fxe4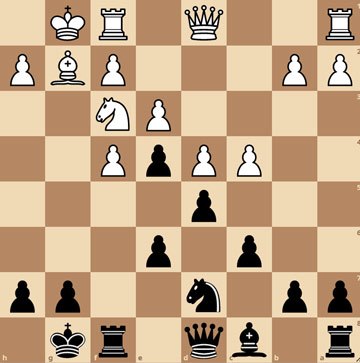 As you can see, there is no reason to think Black is doing badly in this position. Neither bishop is dominant, and if the white knight lands on e5, it gets exchanged for the black knight.
Once again, Mikhail Ulibin demonstrates how to play this position with black. In this exciting game, the black king is only sheltered by the h-pawn, but the white king is completely exposed.
White loses the game because the white king has no pawns to shelter behind.
Szymanski, Marcin - Ulibin, Mikhail, 2001.04.28, 0-1, Bydgoszcz op-A Round 2, Bydgoszcz
In Conclusion
There is no reason you cannot make the dependable Stonewall Dutch Defense chess opening your primary defense to 1.d4. Securing the center early allows you to launch your flank attack fearlessly.
The Stonewall Dutch is a defense you can play for many years, as 2500 Mikhail Ulibin has demonstrated. Playing an opening for many years will give you a deeper understanding of the middlegame than many of your opponents.
The blocked nature of many positions in the Stonewall Dutch Defense has not prevented black from scoring several quick wins. If strong players can get caught by surprise, think how much more potent this attacking potential is at the club level.
When learning the Stonewall Dutch, pay attention to how the black pieces are developed and note the strategies you can use to bring your "bad" bishop into the game. The Stonewall Dutch Defense gives you every reason to play for a win with confidence.